So you've decided to take the plunge and join us...
Each section of The Birmingham Pals has its own page with contact details, or you can introduce yourself at an event or at one of our meetings.
You do not need full kit in order to join us - once you have decided which section you wish to join you can gradually build up kit and equipment over time.
Members do not have to attend every event - you can attend as many or as few events as your circumstances allow. You are also welcome to attend our meetings (usually bi-monthly) where we discuss forthcoming events and other group matters. Dates for meetings and events are given on the Calendar pages.
More information can be requested by email or by post.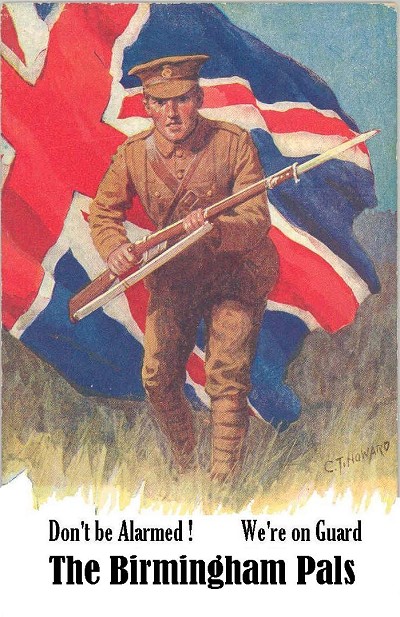 Membership Fees:
Individual Membership - £15 per year.
Family Membership - £25 per year.
Membership fees for the year are set at the AGM in January, and are used to cover insurance at events and other group expenses.
Family Membership covers all family members living at the same address.
Please note that there are restrictions on activities which under-18s are allowed to participate in (due to insurance factors and child protection policies) - full details are available from the Membership Secretary.
To contact the Membership Secretary use the On-line Membership Application Form