German Section Information Page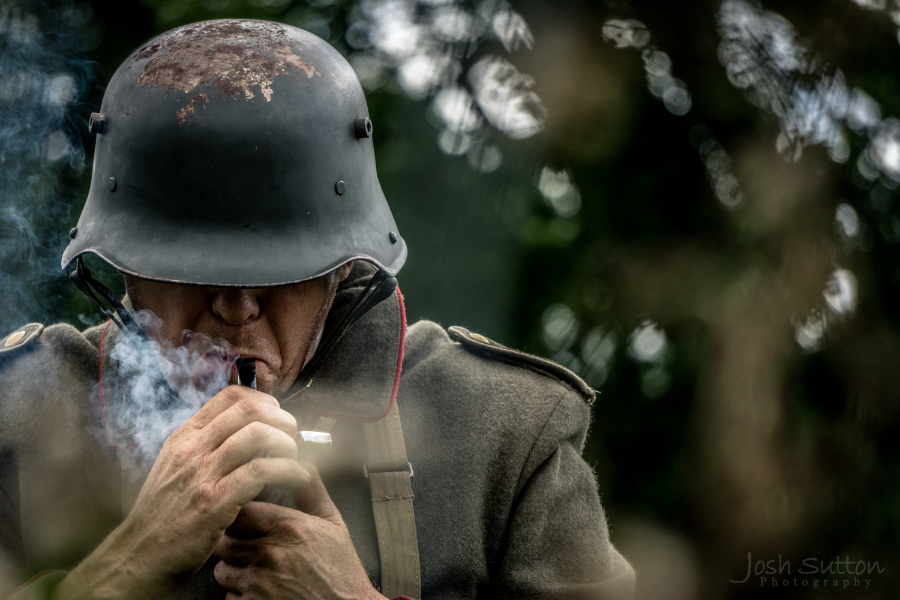 Photograph © 2017 Josh Sutton Photography, used with permission. Taken at the M5 Show, Spetchley (August 2017)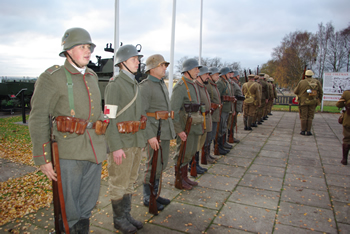 The German Section portray the 116th Infantry Reserve. This was a Great War rifle section of Imperial German soldiers - Großherzoglich Hessisches Reserve-Infanterie-Regiment Nr. 116.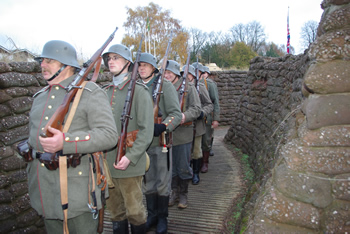 The regiment was formed 17 June 1813 at Gießen.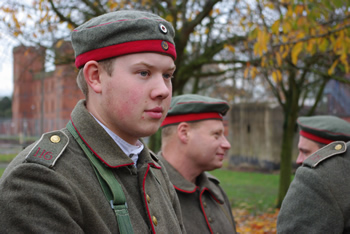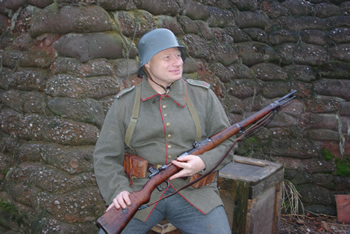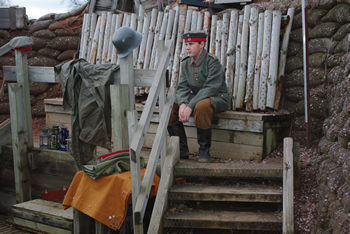 Mobilised in 1914, the Regiment was part of the 49th Inf Reserve Brigade, 25th Reserve Division. From 1915 onwards it was part of the 205th Infantry Brigade, 103 Infantry Division.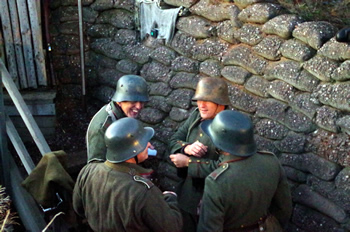 The Regiment saw action on the Western front until 1915 when it was transferred to the Eastern front, but returned to the Western Front in 1916 where it remained until the end of the war. The Regiment saw heavy fighting in the Champagne region and at Verdun.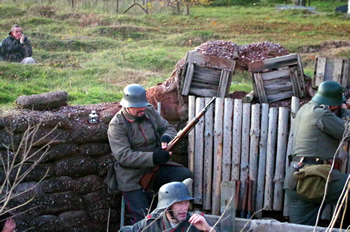 .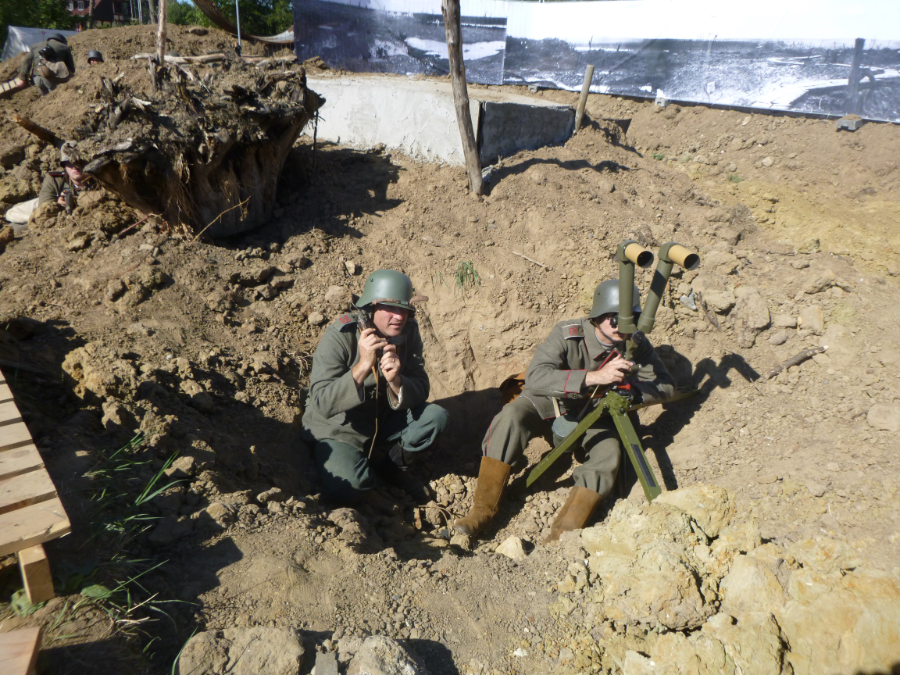 .
Contact the German Section by
Email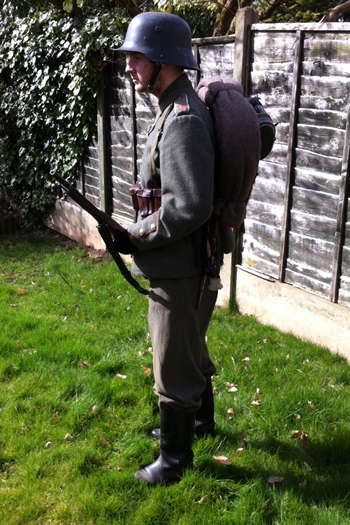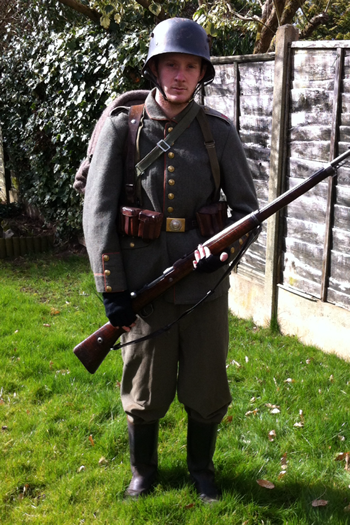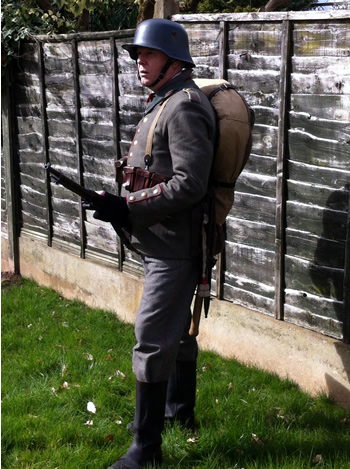 All sections of The Birmingham Pals are eager to discuss their role with visitors.